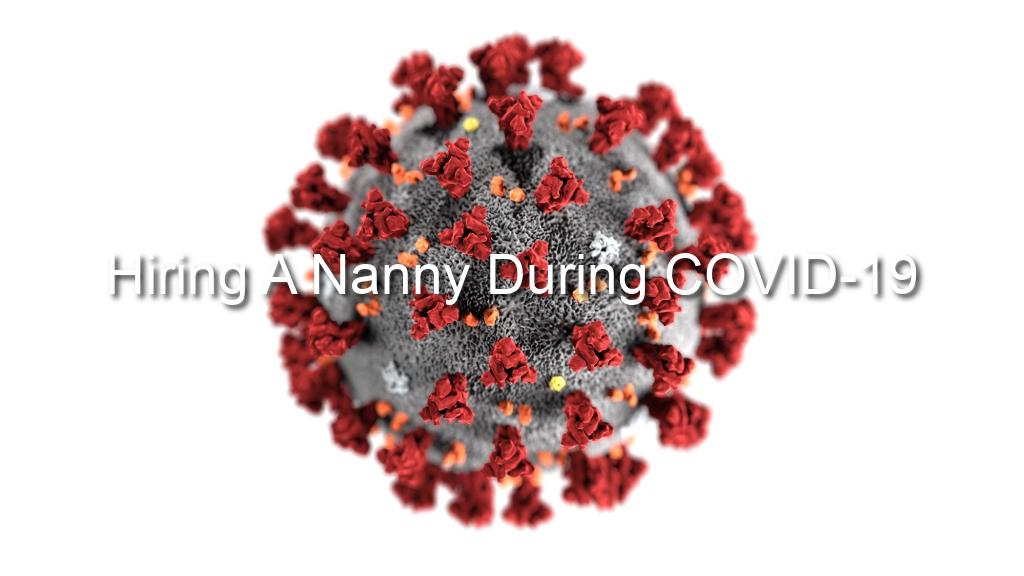 Life in the midst of the coronavirus pandemic comes with an almost overwhelming number of questions and changes. Schools are closed, parents are working from home, and regular daily schedules no longer exist.
We understand that the process of hiring a nanny is already overwhelming, difficult, and stressful. Add COVID-19 and social distancing measures to the mix, and the effect may be paralyzing. We want to help you feel confident that you are making the best decision for your family during this unprecedented time.
Interviewing during the era of COVID-19 is certainly different. How do you meet the candidate and still abide by social distancing? You must also manage to ask questions that give you insight into their professional prowess AND their ability to provide you with peace of mind from a health and safety standpoint.
When it comes to getting to know a candidate, the first step in the process is to speak to them on the phone or via video chat. If it goes well, then you can arrange for an in person meeting outside of your home (yard, poolside, front porch, etc.), making sure to abide by social distancing rules.
In terms of topics of conversations, subjects that would typically be taboo, such as a candidate's personal life, family members' behavior, etc. should now be discussed to ensure both parties share the same approach to social distancing. We encourage both candidates and parents have candid conversations throughout the interview process.
Below are specific questions that we have already asked nannies before presenting them as candidates to our clients. However, we advise that you re-ask them before making a hire, as they are time-sensitive.
Are you following CDC guidelines on social distancing?
To minimize the potential for exposure to COVID-19, are you willing to work with just one family?
Are you willing to have regular temperature checks upon arrival to work?
Are any members of your household exhibiting cold/flu-like symptoms or have a fever, cough, or shortness of breath?
Has a member of your household tested positive for COVID-19?
Has a member of your household been in close contact with a confirmed case within the past 14 days?
Has a member of your household been directed by health authorities, school, or employer to self-quarantine?
Has a member of your household traveled in the last 14 days?
Is any member of your household (this includes roommates) sick?
We also ask that you share your family's answers to these questions with the nannies you interview. While their services are deemed essential, they are likely also very nervous about working in these conditions.
You may want to keep in mind that every person who comes into your home could potentially bring germs with them and could also be exposed to your family's germs, so it's a good idea to wash hands frequently, sanitize regularly and do your best to minimize potential risk. We recommend a two-week quarantine period for both parties before the nanny's first day. This will ensure that everyone is healthy. Once the nanny starts, it is not unreasonable to ask them to sanitize and wash their hands more than normal or to continue social distancing from others in order to work with your family. There is an understanding that your family will do their part as well to keep the nanny safe.
Consider enlisting the talented services provided by The Hazel Agency. In business since 1996, we have a range of highly skilled nannies registered with our agency and provide comprehensive screening and background checks. Contact us today at 770-643-2034 or visit us online at www.thehazelagency.com.