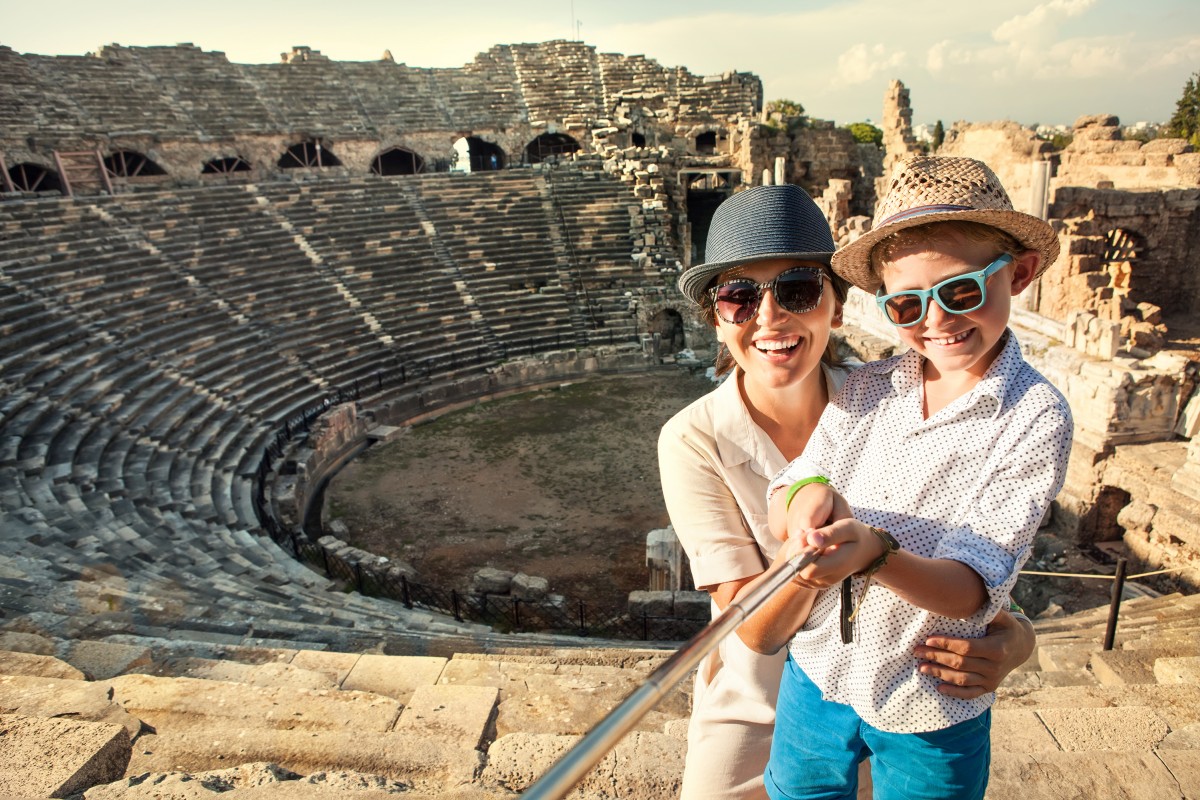 Summer is finally here! With your children home from school and the temperatures rising, you may be finding your home feeling a little more chaotic and claustrophobic than usual. Your children's energy levels might have you looking into finding a nanny or governess. However, if you have a large household to manage, you may want to look into a more inclusive, all-in-one, kind of help. At The Hazel Agency, childcare services Atlanta GA, we are proud to offer the option of family assistants. In addition to childcare, our family assistants can tackle extra tasks like planning family outings, arranging transport, or simply running errands. Let our trained and experienced assistants start planning your family's summer, so you can spend less time chasing your children around the house and more time chasing the sunset with them.
1. Everyday and Event Outings
Don't have the time for a full-on vacation? Do you have many social events to attend but struggle to juggle your children's schedules with your own? A family assistant could be your missing link! Our family assistants can help. While school might be out, who says summer can't be fun and educational? Taking a trip to museums or educational events like art festivals are great summer activities our assistants can arrange for you. Scheduling family day trips like trips to the beach, to the mountains or even smaller things like doctor's appointments and grocery shopping can be tedious tasks to take on when you have a million other things on your plate. With a family assistant provided by our childcare services Atlanta GA, you can rest assured everything is scheduled and squared away.
2. Summer Camp Selection
Whether you're thinking of day camps or summer-long programs, when it comes to choosing a summer camp, our childcare services Atlanta GA know the options can be overwhelming. Our family assistants can help you and your children research and vet programs that will be most aligned to their needs and desires. If you're interested in specialty camps or elite camps that require hefty paperwork, this can be a godsend for busy parents. If you wish, our family assistants can also help arrange tours to the sites, as well as transport and packing when the day of travel arrives.
3. Vacations
Speaking of travel, do you need to get away from it all? Make travel a breeze with our family assistants! From ideation to unpacking all the luggage after the fun, our assistants will make sure your needs are met while you focus on the fun. For international travel, our assistants can take care all of the passports and papers, as well as arrange any guides or translators you may need. Looking for a less hands-on approach? At The Hazel Agency, childcare services Atlanta GA, we understand that everyone's travel style is different and our family assistants are trained to respect this. This summer, simply let your assistant know your style and they'll be quick to follow suit. Bon voyage!
Whether you're looking to see the world or staying put stateside, our family assistants can help you make the most of your summer. These activities hardly scratch the surface of how our family assistants can help you and your household. Are you a first-time user of childcare services Atlanta GA? Concerned about letting a stranger in your home? Our screening process is very thorough, selecting only the top ten percent of applicants who perfectly fit your family in terms of education, experience, and personality. Started by someone seeking childcare in Atlanta themselves, we have nearly three decades worth of experience in providing excellent candidates. Still not sure? Check out our testimonials! If you and your family are ready to start your stress-free summer, contact us today.