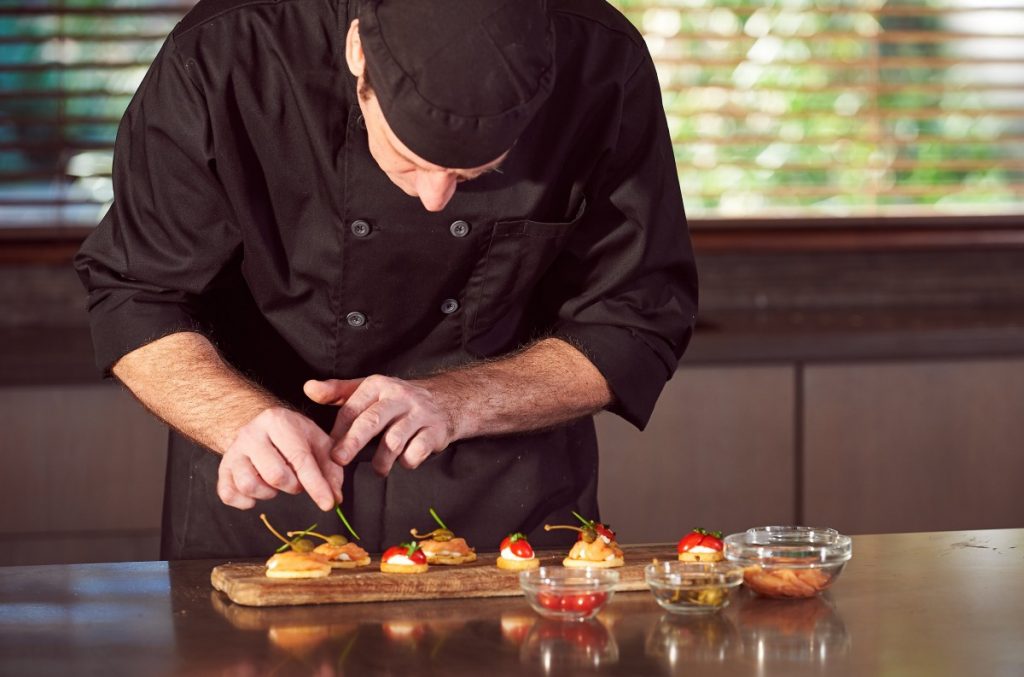 Save Time
Although the holidays are one of the busiest times of the year, having a private chef will help you year-round. Whether you are hosting a dinner party for your family or you are just in the mood for a different type of dinner, a private chef Atlanta will take care of the menu from start to finish so that you can spend time doing other activities.
Customized Menu
If you are considering having an all-inclusive diet that will be designed just for you and your family, then one of our private chef Atlanta is the answer. Whether you or a family member has food allergies or you have a specific meal in mind, a personal chef staffed through The Hazel Agency will ensure that every meal is better than the last.
Spend More Time with Family
Having the perfect balance between work and family can seem nearly daunting, especially when you are adding meal prep to the equation. However, finding time to spend with loved ones doesn't have to be puzzling. When you hire a private chef Atlanta, you can finally sit back, and enjoy well-deserved quality time with your family without having to worry about putting food on the table.
The Hazel Agency | Personal Chef Atlanta
Our highly skilled chefs specialize in serving a variety of menus, even a fully custom-tailored menu. Our philosophy has always been one of professionalism, integrity, and trust. The Hazel Agency prides itself on offering household staffing solutions in Atlanta GA tailored to each family. Let us help you with all your domestic staffing concerns and contact us by visiting our website and browsing through our services today.