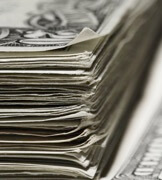 ATLANTA — If some Georgia lawmakers get their way, minimum wage in the state would climb past $10 an hour.
Senate Bill 15, dubbed the Minimum Wage Law, is sponsored by State Sen. Donzella James (D), whose district covers Metro Atlanta, among others.
The bill calls for employers in Georgia to pay their employees at least $10.10 an hour, with built-in increases coming on January 1 each following year to offset the rising cost of living. Presently, minimum wage in the state is just $5.15 an hour, though generally the federal rate of $7.25 applies.
The cost of living increases would be determined based on inflation figures from the previous year provided by the U.S. Department of Labor.
Under the proposal, exceptions would exist for the following circumstances:
Any employer that has sales of $40,000 or less
Any employer having five employees or less
Any employer of domestic employees
Any employer who is a farm owner, sharecropper, or land renter
Any employee whose compensation is primarily tips
Any employee who is a high school or college student
Any individual employed as a newspaper carrier