Since each family has unique requirements, deciding on what type of childcare option that is right for your family can be difficult. The Hazel Agency has the experience and reputation to help you make the right decision. We work with outstanding candidates in metro Atlanta to match your family with the staff that best fits your needs. First, let's help you better understand the different childcare options.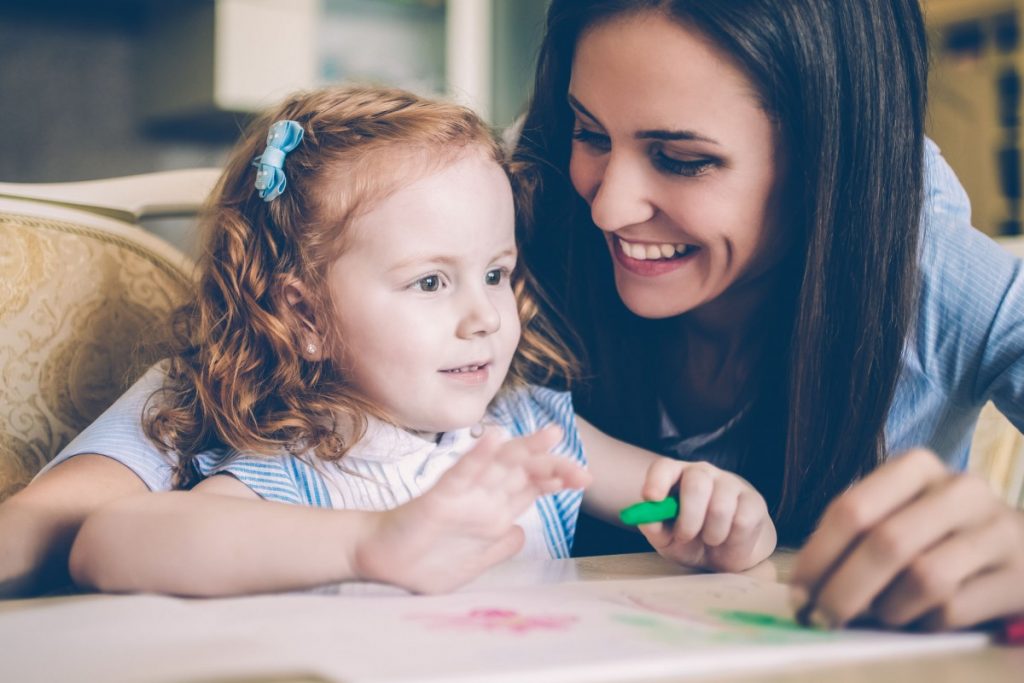 What is a Nanny?
A nanny is a childcare professional who is responsible for the care of your children in your home. Duties are generally restricted to childcare and the domestic task related to the children. Not all nannies are professionally trained, but they have a great deal of actual experience caring for children. Aside from childcare, nannies may be responsible for other child-related tasks such as laundry and keeping the high traffic areas neat and clean (kitchen, playroom, children's room). Regardless of the situation, quality childcare is always top priority for a nanny!
What is a Baby Nurse?
Are you about to have a baby and need some extra help? Then a baby nurse may be for you. A baby nurse is a seasoned infant care professional who comes to your home and helps care for your newborn, usually right from the hospital. They help integrate your new baby into your family's existing daily routine. A baby nurse does not have to be a registered nurse but has extensive hands-on experience and knowledge of infant care.
What is a Governess?
A governess is an educationally qualified person to teach school-age children. Their focus is on educating children just as a teacher would. Ultimately, a governess provides homeschooling and they usually do not complete domestic tasks or maintain the physical care of the children.
What is a Family Assistant?
If you have a busy family, then a family assistant is right for you! A family assistant coordinates and organizes daily family activities in addition to childcare responsibilities. A family assistant is similar to a nanny but the roles differ from a traditional nanny in that an assistant generally takes on more responsibilities for the parents. They tend to have a more active role in managing the household that a nanny typically does. Similar to a personal assistant, a family assistant works directly as parents' helpers completing a wide range of tasks. An ideal solution for any busy family!
The Hazel Agency
The Hazel Agency is a full-service estate staffing agency, nanny agency, house manager staffing agency, domestic staffing agency, and more in Atlanta, GA. When you sign up with The Hazel Agency, you get more than just a domestic placement agency. You get some of the industry's most knowledgeable placement specialists who personally interview, screen and evaluate each and every job applicant before they are accepted as a candidate for employment.
Contact us today!