Are you interested in becoming a Housekeeper for The Hazel Agency? We pride ourselves in hiring Housekeepers that are experienced in performing all of the household duties in our clients' homes. Here are some tips from the professionals on how to clean a home thoroughly: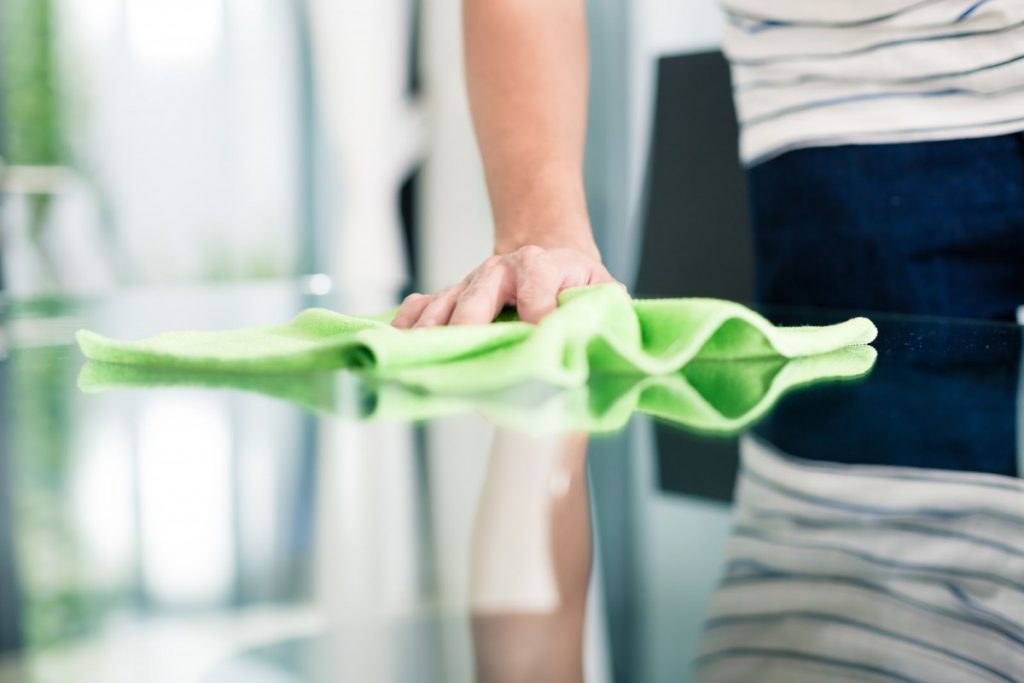 Make sure you have all the proper cleaning supplies and equipment needed before you begin cleaning. For instance, we know cleaning your wood floors requires different techniques than cleaning your marble and that each surface type has unique requirements for proper cleaning without damage.
Marble
Granite
Woodwork
High-End Appliances
Delicate Fabrics
Expensive Furnishings
Quality Flooring
Stainless Steel
Crystal
Start at the top of the home and work your way down, unless your employer prefers you to begin your day in a certain room, such as the kitchen. 
Cleaning Tasks Include:
Collect all dirty laundry and/or bed linens and start a load of wash
Make beds/change bed linens, if needed
Empty all trash and replace bags       
Remove cobwebs, dust baseboards
Dust ceiling fans & blinds
Clean window sills and wipe down doors
Dust all furniture, including bottoms and sides
Clean all glass surfaces, including smudges on windows
Clean and disinfect bathrooms (dust light bulbs and wipe down cabinets/switch plates/doorknobs)
Sweep, vacuum, and mop all floors/carpets
Clean kitchen (including inside microwave, top of refrigerator)
Load and unload dishwasher
Wipe down kitchen cabinet facings
Clean all glass, marble/granite surfaces and clean & polish stainless steel in kitchen
Take all trash out to the garage bins
On Your Deep Cleaning Days, Include the Following:
Wet wash all baseboards and doors
Wash bathrooms rugs
Clean all light fixtures
Clean all wall hangings
Vacuum upholstered furniture
Clean vents
Remove books from bookshelves and clean
Clean refrigerator
Clean blinds
Organize closets & drawers
Before Leaving, Always Make Sure To:
Clean laundry room (wash and wipe out sink, sweep/mop floors, wipe down washer/dryer facings)
Take out all trash to the garbage bins outside
Checks all rooms to ensure no cleaning supplies and/or equipment were left
Wash and put away all cleaning cloths used & put away all supplies & equipment in their proper place
Make sure all laundry is washed/ironed and put away (nothing left in the dryer)
The Hazel Agency
The Hazel Agency is a full-service estate staffing agency, nanny agency, house manager staffing agency, domestic staffing agency and more in Atlanta, GA. We receive hundreds of resumes, selecting only the top 10% of candidates to work with based on experience, education, and personality. We have developed a reputation for working with outstanding candidates and as a result, are able to fill the top positions in metro Atlanta. Contact us today!