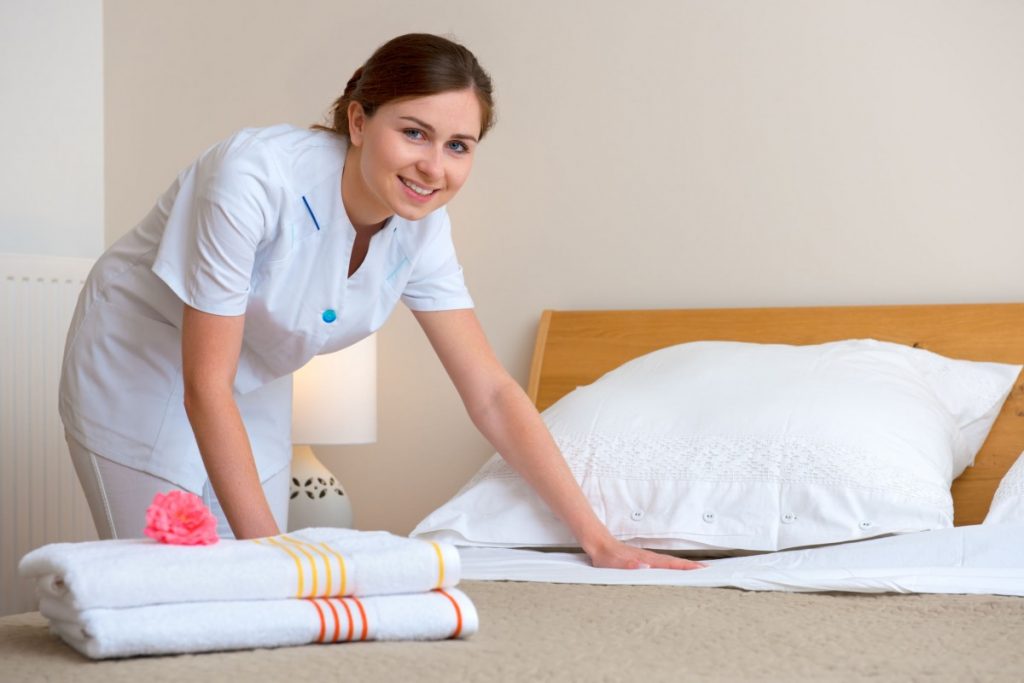 When hiring a housekeeper, you will be paying close attention to their willingness to keep your house tidy and making sure they will be a good fit for your home. While their cleaning skills are important, there are other aspects you will want to focus on as well. 
Trustworthy
You will want to feel at ease if you are not always present in your home. Since this person will be spending lots of time at your house and around your family, trustworthiness is the most important quality. You will feel much more relaxed knowing that your housekeeper is someone you can trust beyond the shadow of a doubt.
Attentive
Your housekeeper should be generously detailed and clean your home and belongings thoroughly. This effort should recur throughout the entirety of their employment. They should meet your child's needs as well as your needs/desires regarding childcare. This person should get to know how your home and your preferences to meet your standards. A quality housekeeper will asses a room upon entry and ensure that everything is in its proper place when cleaning is complete.
Discretion
With a trustworthy housekeeper, you will be able to rely on their discretion in your home. While cleaning, they will not be tempted to look in personal areas like nightstand drawers or inside dressers. They will also be disciplined in their cleaning, being systematic and efficient every time. 
Honesty
Accidents happen, but a great housekeeper has the ability to admit the mistake and ensure that it will not happen again. They will explain the situation as soon as it happens rather than avoiding the conversation and letting the owner of the house find it on their own. A situation such as this can cause all trust to be lost, so upfront honesty is always the best policy.
Take Direction
A good housekeeper will listen, understand, and implement the instructions they are given. If the housekeeper is instructed to fold the clothes and put them in the walk-in wardrobe, they should inquire about how the clothes should be folded and to be given a tour of the wardrobe. If the owner of the home is unavailable, the housekeeper will need to take initiative to see how the clothes are typically folded and understand the system of the wardrobe.
Caring
Your home is bound to be full of items that have a sense of value to you. Your housekeeper should clean your items carefully, treating them as if they were their own. If an accident happens, they should be honest about the mistake.
If you are in need of a housekeeper, The Hazel Agency will help you find the perfect fit for your needs. We select only the top 10% of candidates to fill the top positions in metro Atlanta. Contact us today!