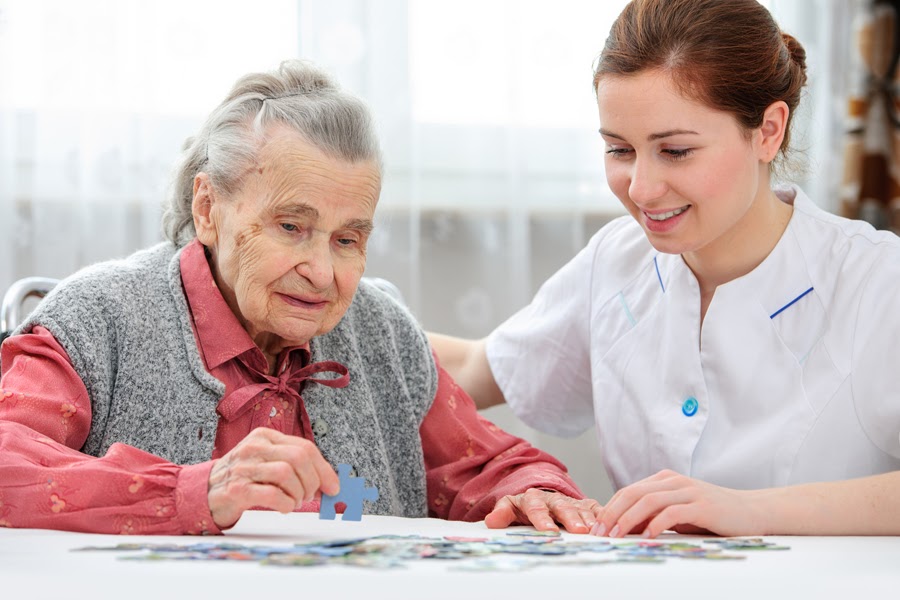 Companion caregivers are responsible for providing socialization & emotional reassurance to their clients. They may help with simple health tasks such as taking blood pressure and temperature as well as helping with self-administered medications. Companions will also provide personal assistance and companionship such as planning and preparing daily meals/snacks, grooming and dressing guidance, assisting with walking and light exercise, laundry assistance, light housekeeping, grocery shopping & transportation to appointments.
Qualifications & Experience
An ideal candidate should be physically able to perform the duties of a caregiver. They will be mature and responsible with good communication and administrative skills. Candidates should also be experienced in elderly care and possibly a certified nursing assistant. 
Skills Needed
In order to embody the characteristics of a great companion, candidates should uphold the following:
Patience: The role of a companion requires being caring and patient. It is important to be adaptable to situations, but persistent as well.
Positivity: As a caregiver, you must have a friendly attitude and positive body language towards the person you are caring for.
Active Listening: You must listen attentively to the needs and desires of your client in order to provide proper care. Sometimes all it takes is a listening ear to help a person feel valued.
Special Abilities: Being a companion may expose you to more challenging tasks, such as communicating with someone disabled or impaired. Developing your own way of communicating will be an important part of your job.
Duties
There are a few duties you will likely need to perform on a daily basis. You must provide companionship and encouragement to the client, whether that means accompanying them to the doctor or taking a walk with them in the morning. Ensure a safe, clean environment for the client by doing laundry, changing bed linens, assisting with light housekeeping, planning and preparing daily meals. You may also be responsible for grocery shopping and shopping for household supplies when necessary. 
The Hazel Agency
The Hazel Agency is a full-service estate staffing agency, nanny agency, house manager staffing agency, domestic staffing agency and more in Atlanta, GA. We receive hundreds of resumes, selecting only the top 10% of candidates to work with based on experience, education, and personality. We have developed a reputation for working with outstanding candidates and as a result, are able to fill the top positions in metro Atlanta. Contact us today!