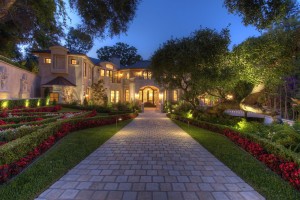 Owning a high-end property, although luxurious and rewarding, has its challenges. To staff your property effectively is the single most important step to running an organized and successful estate.
It takes qualified and experienced household staff to keep your estate running smoothly.
Here are 10 things to look for when staffing a property:
Assess the amount of staff you will need.
This will depend on the size of the household and grounds — and the family dynamics. For instance, a working couple with two young children living in a 10,000-square-foot home on three acres may need a house manager, two housekeepers, a nanny, a chef, and a groundskeeper.
Source qualified help from a reputable staffing agency.
Look for an agency with a proven track record that is going to work with you and not just overwhelm you with resumes that do not match the criteria you are looking for.
Allow an ample amount time to search and secure the right staff.
This can take sometimes take several weeks to secure the right personnel.
Run a background check and validate that the candidate has legal working status.
Most reputable agencies will run a background check on candidates prior to an offer of employment. All agencies should be able to verify whether the candidate is legal to work.
Hire trained and experienced staff.
Check and test the candidate's knowledge of their profession.  If you have specialty pieces in your home such as silver, antiques or crystal, then the candidates need to know how to clean and care for them.
Housing for live-in staff.
Decide how many staff you need to live in, and the space and privacy needed to accommodate them. (Bunk beds in the attic are not acceptable.)
Create an operating staff service budget to support the seamless running of your property.
Budget a minimum of $100,000 or more to employ and retain household staff. Key factors such as the size of the property, amount of staff required servicing the property and your personal lifestyle all affect the budget.
Be by the book.
Have an estate and household operations manual that includes all human resource practices for your property and defined job descriptions and duties.
Pay staff 100% on the books.
Do not pay staff under the table – this will come back and bite you.
Provide health benefit coverage as an employer best practice.
Preparedness is always your best protection. In the event a staff member has a medical emergency, they are covered.
For more information, call us at 770-643-2034 or email info@thehazelagency.com