We understand early mornings. Prepping the kids for school, prepping yourself for the long workday ahead, heading straight to the soccer field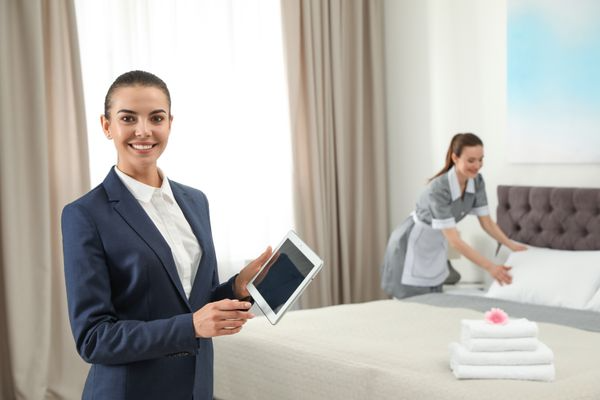 after work to catch your child's soccer match, heading home, making dinner, helping with homework, tending to the pets, preparing the children for bed, finishing up some last-minute work, and then finally catching some sleep before you do it all over again. The fast pace of everyday life doesn't make it easy for you to sit back and smell the roses. That's why The Hazel Agency wants to help you. Talented and highly qualified staff from our domestic staffing agency Atlanta GA can lighten your load so that you can enjoy spending time with your family. Are you interested in a tour of our household staffing services? Continue on!
Childcare Staff
We have a range of different positions that are designed to fit your family's needs. Depending on the age of your child, we have qualified and experienced candidates who will ensure that your childcare needs are properly taken care of. Our range of childcare staff are listed below:
Nanny
Baby Nurse
Governess
Family Assistant
Management Staff
Our highly qualified and professional management staff are here to meet the needs of your busy schedule and responsible for the day-to-day operations. They are designed to make your life as easy and carefree as possible. Where there are large or multiple homes, your management staff is able to carry out the wishes of their employer at each location. These positions require high levels of concentration, dedication, and experience. A brief overview of tasks that these positions might complete include handling hiring, training, and termination of staff, managing household accounts, stocking and care of the wine cellar, scheduling preventative maintenance for the home and automobiles, vendor management, planning and coordinating special event, taking care of personal shopping, and much more. Depending on the size of your home and multiply properties needed to care for, our management staff includes:
Butler
Estate Manager
House Manager
Personal Assistant
Housekeeping Staff
Our domestic staffing agency Atlanta GA strives to provide you with staff that can meet the odds and ends of your housekeeping needs. A trained housekeeper will bring their expertise and knowledge base of high-quality care for furniture, different surfaces in your home, artwork and home organization. They will also be skilled in washing and ironing clothing, bed linens, etc. Our Houseman/Handyman also have knowledge of general maintenance and a Laundress from The Hazel Agency will make sure that your clothing and garments are cared for correctly and that your towels and linens are soft to the touch. Your comfort is important to us.
Executive Housekeeper
Housekeeper
Houseman/Handyman
Laundress
Additional Staff
Often very large estates require more than one person to oversee the daily operations. In such case, a Domestic Couple may be the perfect solution. A Domestic Couple is usually a husband-wife team who live on the property where private housing is offered (garage apartment, separate cottage out back, etc.). They will take full responsibilities of running the household on a daily basis. If you choose to go the Valet route, this means that you are hiring someone to perform personal services such as maintaining your wardrobe, packing & unpacking for travel, organizing closets & drawers and caring for all of your personal items.
Culinary Staff
There are two choices for culinary staff. Both are superb options, with salary and job descriptions varying depending on the needs of their employer.
The Private Chef will hold a degree from a reputable culinary school. Their overall responsibility is to plan & prepare meals for an individual or family. A common schedule for a Private Chef is to work mid-morning to evening in the home preparing lunch, dinner & breakfast for the next day, grocery shopping and daily organization of the kitchen. Most Private Chefs specialize in specific foods such as vegan, low salt, low fat, gluten, vegetarian, and dairy free, or in specific cuisines such as French, Italian, Asian and more.
The Cook is experienced in and around the kitchen and will not have a culinary degree. They are recipe cooks who are familiar and comfortable in the kitchen with basic cooking techniques. Their job includes menu planning, shopping, meal preparation, organizing kitchen supplies, and clean up.
The Hazel Agency | Atlanta, GA
Our goal at The Hazel Agency is to provide quality service to busy families. We understand that life can get in the way of family time. The only thing about time is that it has a way of passing by – and fast. Let our domestic staffing agency Atlanta GA maximize the time you're able to spend with your family. Visit our website to learn more about how we can upgrade your quality of life.