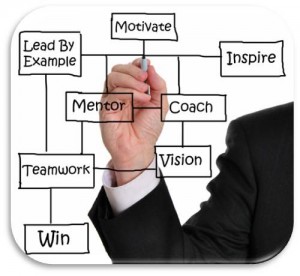 Do you find yourself challenged in the management of your staff or in finding ways to develop them professionally and personally? Often times, as managers, it is forgotten that the people who make us successful have dreams and goals that they are pursuing alongside their daily jobs. They have lives and families outside of the palatial residences that they help maintain. How do you as a leader, keep them motivated to serve at their highest level? How do you drive them to better themselves, ensuring the satisfaction of your principal(s)? Do you provide opportunities for professional and personal development on a regular basis?
"Great leaders inspire greatness in others"
Here are a few things to think about as you grow and develop your staff and yourself:
1. Ask questions of your staff – understand what they are doing day to day and why. Know what their biggest obstacles are in their daily work. (Help them overcome those.)
2. Get to know your staff – remember that they have a life outside the gates of your estate. Know their kids and spouses names and birthdays, understand what makes them who they are and what they desire to be/do.
3. Read – You've probably heard the saying that Leaders are readers, it's true. Take note of what your principal is reading and follow suit. Provide reading materials for your staff and engage them with regard to the topic.
4. Pursue Personal Development – Look for ways to continually grow your staff and yourself
To sum it up, be physically, mentally and spiritually fit. Cater to these parts of yourself every day and know that that is what great leaders do.