It's that time of the year again to start thinking about spring cleaning, which means some serious decluttering, reorganization, scrubbing and polishing. A thorough spring cleaning is crucial to making sure your home's air is healthy to breathe. Dust and allergens that build up over the long winter need to be removed, especially with the onset of the allergy season. You don't want to deal with bad air in your house as well. With the help of our domestic staffing agency Atlanta GA, spring cleaning becomes a breeze. If your to-do list seems daunting, it may be time for you to hire our domestic staff Atlanta GA. Learn more about how our staff can help you with your spring cleaning duties.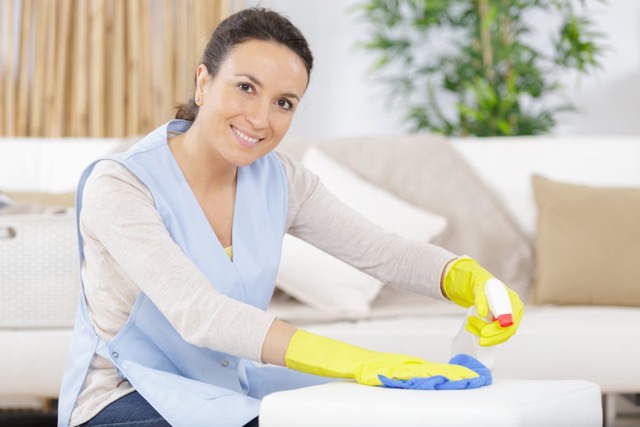 Help from the Housekeeper
Our housekeepers are experienced in performing all of the most important household duties to keep your home in good working order. Our domestic staffing agency Atlanta GA offers three levels of housekeeping services. Get to know a bit more about the differences in these services:
Light Housekeeping
The light housekeeper performs tasks that are done on a daily basis in order to keep your home clean and put together. They focus on the high-traffic areas, including:
kitchens
children's rooms
playroom
family rooms
Light housekeeping is usually performed in conjunction with childcare.
Moderate Housekeeping
The moderate housekeeper is intended for the cleaning of the entire house, usually performed independently from a childcare role in order to ensure that your house is receiving the full attention that it requires and deserves. Moderate housekeepers work to keep all of the main rooms in your home clean, including tasks such as:
laundry
changing linens
keeping track of cleaning supplies
laundry
ironing
cleaning bathrooms
washing dishes/loading dishwasher
mopping
vacuuming
dusting
polishing furniture
making beds
Our domestic staffing agency Atlanta GA recommends the moderate housekeeper to those who are busy with work, life, and other entertainment obligations that prevent them from being able to devote time to the maintenance of the home.
Heavy Housekeeping
The heavy housekeeping position performs all of the essential tasks needed to keep your home organized and clean. In addition to the roles of a moderate housekeeper, the heavy housekeeper works to manage your home with tasks such as:
clean baseboards
clean window blinds
manage light fixtures
buffing floors
We recommend the heavy housekeeper who will perform a thorough clean that will clear your mind of things that need to be done around the house and who will make it easier for you to focus on other more important things.
The Hazel Agency is proud to have been providing Georgia with the highest-quality domestic staff Atlanta GA for over 25 years. Our goal is to build a committed rapport with our clients that result in a lasting relationship with their domestic staff Atlanta GA. We have and will continue to dedicate each day to providing our clients with the highest standards in the industry and the peace of mind with complete discretion as a domestic staffing agency. For more information about us, feel free to visit our website or contact us today.